Everyone is feeling the effects of the Covid-19 Pandemic. The Billings Food Bank is no different. The demand for our services has DOUBLED and will greatly change next year's service numbers. Due to the generous support of our community, however, we are able to function with no lapse in service.
Of course how we do business looks different. Our staff and volunteers have adapted to the guidelines required by the CDC. Because we adhere to these guidelines, we are able to continue with food delivery and fulfill our mission.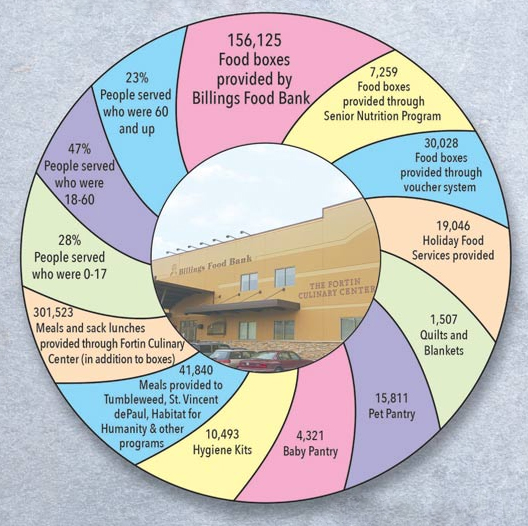 We take this opportunity to thank our staff and volunteers for their diligence in providing safe assistance to our growing list of people needing help. We thank those we serve for their patience and understanding as we adapt to our new routine. We also thank the outpouring of food donations and financial assistance we have received from those who understand these trying times simply require that we all do more.
On behalf of those we serve, we genuinely thank you!
-Sheryle, Volunteers, and Staff